Nightlife in kathmandu
Catchy road presents nightlife in Kathmandu and best pubs and bars that we can find in Kathmandu. Nightlife in Kathmandu is concerned mostly on thamel and other different places. We can find cluster of popular bars. Most of them cater to backpackers and trekkers and some have live music. But there are handfuls of more upmarket establishments, mostly in big hotels. By day this area is a myriad of shops, sights and sounds of tourists gearing up for upcoming hikes or just returning filled with stories of their adventures. When the shops roll down their shades for the night, bars and clubs light up their patios for drinks and dancing. All along the streets and guest houses you'll find tiny clubs with music ranging from Brazilian Afro Beats to local bands playing covers of 80's heavy metal. On madal and sarangi. Kathmandu has broad variety of clubs.some of them are listed below. You can try them, it will be your best experience.
Club Déjà Vu
Bringing you a brand new Club in the heart of Kathmandu City, Club Déjà Vu, offers the best nightlife experience you could ask for. is a brand new club centrally located in Durbar Marg behind Hitipokhari. Bringing you a new concept in the nightlife of Kathmandu, the 20,000 sq. ft. venue has a stylish design concept that reminds of a warehouse. The venue has a total capacity of 2500 pax with seating arrangements for approx. 500 pax. The club boasts two levels of dance floors with separate Lounge seating and two exclusive VIP rooms. It is open everyday from 6pm to 2am.
Karma Bar & Lounge
Karma Bar & Lounge is the latest and hottest new addition to the lounge and party scene of Kathmandu valley. Boasting a location and view envied and unrivaled in the valley, the 6500 sq. ft. hangout provides a space for corporate events and social gatherings like no other. Located at the epicenter of Kathmandu (UWTC, Tripureshwor), right next to Dashahrath Stadium at 6th and 7th floor with a 360 view of Kathmandu, Karma Bar & Lounge provides its visitors a hassle free customer oriented experience where parking, accessibility, security and complimentary services are never a concern. For best weekend , Karma Bar & Lounge offers the best of what the valley night life has to offer.
Victory Lounge
Victory lounge offers the best nightlife experience that you will ever experience. The opening of the lounge saw countless celebrities from beauty queens, media personalities, actors, models and business figures. The split-level lounge is high end lounge located on the seventh floor of the Planet Sports building in Durbar Marg. You can dial 980-9830172 for more information and reservation.
Classic Bourbon Lounge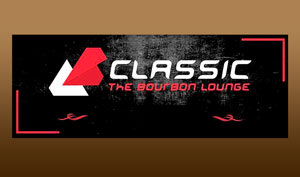 Situated in the heart of the city of Kathmandu, Bourbon Room is a lounge style restaurant & bar serving the best of Indian, Italian, Chinese & continental cuisines. The bar is stocked with a huge range of imported alcohol and the cocktail list is extensive enough to satisfy the most discerning drinker! Available for private parties, birthday parties and corporate events. You can dial 01-4441703 for more details and reservation. It is located at Lal Durbar Marg, Kathmandu, Nepal.
I Club
The I-Club Discotheque is the newest and most stylish location in Kathmandu.
I-Club genuinely is the venue that Kathmandu has been craving. A stylish lounge with a massive dance floor is an industrial cutting edge. This will be your best experience if you are late night party lover,it is located in Durbar Marg and you can dial 01-4230217.
Babylon Discotheque
Babylon discotheque has once been opened 5 years of being shut down.it is among one of top discotheque in Kathmandu. Tha astounding lightning effects and heart pounding sounds awaken the party mood in you. It is located in sundhara. You can dial 014248755 for reservation and details.
Fire Club Disco and Lounge
Fire Club simply is the name that comes first in the youngsters when there's the time of partying. The R & B, Hip Hop Electro House & Psychodelic Trance are the amazing music played makes you all night long. Not only the dance and disco but one can enjoy with the big screen movie and sports with fabulous sound system.. Fire Club offers the services like snacks, beer, wine, imported spirits, cocktails and mocktails.Generally, Fire Club offers both night party and day party. One can simply hooked with the fantastic moment out there in club from 8:00 PM.
Blue Galaxy Discotheque
Offers, one of the best high-class dance clubs in Kathmandu. Located in five star Yak and Yeti, previously known as platinum club. It was opened in 13 march 2014. The vaulted ceilings, recessed dance floors and VIP seats are some of the main features while the disco has raised DJ booth where the crowd can see DJs playing hip-hop, R&B and other dancing tracks. This will be your best experience.
Cube, The Club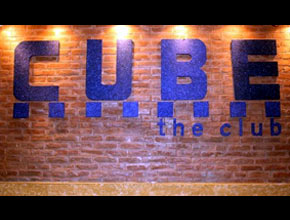 Candles Restro Lounge/Cube was established in 2002. It is located at Kamaladi. It offers Indian, Continental and Italian cuisines. Along with the delicious cuisines, people can enjoy parties at 'The Club' which is the trendiest venue for the party people. Give us a call to know about its happy hour during which it provides special discounts on its services. Dial 01-4438017 for details and reservations.
---
Rate and write a review.
---